Node4 heads South with LETN Solutions acquisition
Node4 has extended from its Derby base with the acquisition of Reading-based LETN Solutions
Cloud infrastructure player Node4 has acquired LETN Solutions to strengthen its options in the South of England as well as widening its portfolio of hosted solutions.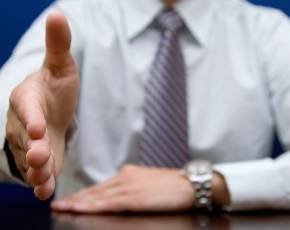 The move to acquire infrastructure specialist LETN gives Derby-based Node4 access to a Southern base as well as more infrastructure as a service, disaster recovery and virtualisation services.
The LETN office will become part of the Node4 operation and the firms co-founders Steve Denby and Gregg Mearing will take up positions in it's new owner's management team.
"Combining LETN and Node4's respective solutions range and expertise means customers of both organisations will benefit from an enhanced service with greater choice. Node4 is a company that shares our core business values of delivering industry-leading technology, excellent customer service and expert advice," said David Mearing, co-founder and chairman at LETN Solutions.
As well as being a cloud infrastructure specialist with its evoCloud and evoPod offerings LETN is also a NetApp specialist holding an authorised support partner status in the UK.
Andrew Gilbert, managing director at Node4, said that the acquisition was a strategic one adding some muscle to its cloud computing portfolio, which it had been developing over the last year.
"We have been placing increasing amounts of emphasis on our cloud-based solutions in the past year and this move reaffirms our belief in the opportunity cloud brings to our customers and the industry," he said.
"There is a common belief in technology and customer focus that will provide great synergy between our two businesses. Furthermore, given our regional business model, LETN's location in the South is of great strategic benefit to Node4," he added.