Glasswall and NTT Com Security seal partnership
Glasswall and NTT Com Security have sealed a partnership to provide the channel with more tools in the fight against cyber attacks
Glasswell Solutions continues to form partnerships to extend its abilities to counter cyber attacks after getting together with NTT Com Security to provide the channel with greater options in the face of ever growing threats.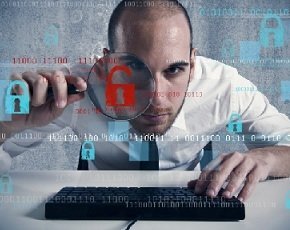 Content security firm Glasswall Solutions, which recently formed a partnership with KCS, and risk management provider NTT Com Security will offer an alternative to traditional signature-based controls in the battle against malicious attacks.
"We are constantly seeking the best, innovative approaches and technology, such as Glasswall, to make a difference to the resilience, business continuity and confidence of our growing customer community," said Simon Church, CEO, NTT Com Security.
Emails remain the primary channel through which advanced persistent threats (APTs) are initiated, with the majority of these attacks using file attachments and organisations are seeking alternatives to ensure file safety without impacting business workflow.
Under the agreement, NTT Com Security can offer Glasswall's technology, which ensures that electronic files entering an organisation are known to be 100% safe using deep analysis, at byte level, of every file entering or leaving the organisation and applying manufacturers' compliance standards to secure the files from malware, as part of its WideAngle portfolio.
"We oppose the argument, made by some in our industry, that breach is inevitable and that organisations should focus on the speed and cost of remediation rather than well-planned, proactive defences," said Greg Sim, CEO, Glasswall Solutions. "We are delighted that NTT Com Security, part of the biggest community of information security advisors with a wealth of business and technical expertise worldwide, has recognised the value of our solutions in supporting organisations to eliminate content risk."
Read more on Threat Management Solutions and Services