AWS costs hit Amazon bottom line
Infrastructure costs and the impact of a price war have taken their toll on Amazon Web Services in Q2
The cloud platform price war between the main players in the market is taking its toll with Amazon Web Services indicating that it saw a revenue decline in its latest set of financial results.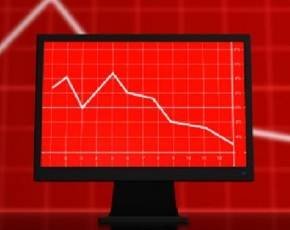 Second quarter results from Amazon made grim reading for investors with a loss of $126m (£74m) accompanied by a warning that the the current quarter wasn't faring much better. Revenues grew by 23% to $19.34bn
AWS was blamed for eating into the bottom line because of the cost of building the service with Tom Szhutak, CFO of Amazon, telling analysts on a conference call that the demand was growing strongly for its cloud offering.
"We're investing in various parts of the business, but certainly for Amazon Web Services, that's both from an infrastructure standpoint to support the very fast usage growth that we're experiencing. Again, we have usage growth close to 90% year-over-year in the second quarter for Web Services. In addition to that, over the past year, we've added thousands of people in Web Services. So again, ramping that up," he said.
AWS is engaged in a three way price war with Google and Microsoft and despite a reluctance by Szhutak to reveal exactly what that had meant in Q2 he did admit it had some impact.
"We're not quantifying the impact of the price changes on our Q2 and Q3, but it is fair to say that it certainly did impact our Q2 results in a meaningful way," he said.
A price war kicked off back in March with Amazon cutting some prices by up to 61% as it reacted to moves made by Google, which in turn forced Microsoft to also trim its
Read more on Public Cloud Architecture