Tech Data bags distribution deal for Nokia business smartphones
Tech Data has signed a distribution deal for Nokia business smartphones
Microsoft's Devices Group has handed Tech Data an exclusive UK contract for a new range of Nokia smartphones designed for the business market.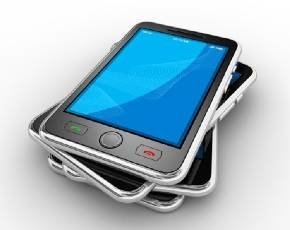 The Lumia Windows Phone devices are designed for use with cloud-based applications and are being pitched to resellers as a means to meet the 'end-to-end' needs of business customers.
Tech Data believes the cloud-specific smartphones will extend the opportunities beyond laptops and tablets as well as increase the potential for licensing and added-value sales.
Peter Hubbard, managing director, Tech Data Mobile said: "Organisations are looking at new approaches to meet the [needs] of today's mobile workers. With extended support ending for Windows Server 2003 and Small Business Server 2003 in a year's time [July 2015], customers are reviewing their software strategy too, and many are actively looking at Office 365 and other cloud applications."
"They need to, because users are demanding a more flexible approach – and want to access data and apps on all kinds of devices... Microsoft's new devices range is the perfect opportunity to open up a conversation around mobility strategy with customers," he added.
Hubbard pointed out that resellers could also benefit from transition management and consulting opportunities and with cloud-based solutions, a continuing annual revenue stream.
The distributor is developing a support and marketing programme for the Nokia range of Windows Phone devices which includes training and skills development, webinars and briefings, and sales and marketing aids and initiatives.
Both Microsoft and Nokia are pitching the phones as essential components in a hybrid infrastructure that delivers mobility. The distributor will be stocking the full range of Nokia Lumia devices, including the 630, 635, 930, 1320, and 1520 smartphone and tablet solutions.