Strong UK performance bolsters Computacenter first half
A decent performance from the UK offset weaker results from France and Germany in the first half at Computacenter
Services growth continues to help Computacenter keep investors happy with the channel player providing a market update for the first half of the year that saw double digit revenue growth in the UK.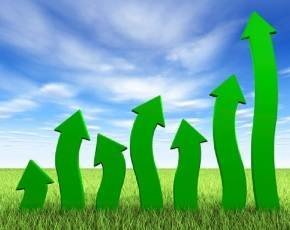 Overall group revenue increased in H1 by 2% and the services turnover was up by 3% and the supply chain business also delivered a 2% improvement on the same period last year.
The UK numbers were healthy with a 14% increase in revenue and an 8% climb in services and an 18% improvement on the supply chain side helping offset weaker performances by the French and German operations.
In the update to investors the firm stated that the business in the UK was looking solid going into the second half: "We have managed to secure a significant renewal of a major customer contract within our Contractual Services business in the second quarter and we are pleased to be at the exclusive stage, subject to contract, on a major new contract. We are also optimistic about our pipeline for the remainder of the year."
Elsewhere things were not as rosy and there are indications that changes are coming in France where the firm describes itself as "uncompetitive" as it looks to address its cost base to improve long-term profitability and it will now incur a restructuring charge of around £9m.
Despite overall decreases of 10% in revenue in Germany there are signs that the services business there is picking up and the pipeline in the second half is looking stronger.
"We are confident that the momentum that we have in the UK will continue for the foreseeable future due to our P&L investment in organic growth and a strong pipeline. Whilst we have been somewhat surprised and disappointed by our Supply Chain performance in Germany so far this year, we are starting to see some real improvement in our Services prospects which is strategically more important," stated Computacenter.