Fruition snaps up Partners in IT
US firm Fruition Partners has acquired Partners in IT, in a move designed to strengthen and grow its presence in the UK and EMEA
US-based technology service firm Fruition Partners has acquired Partners in IT, in a move designed to strengthen and grow its presence in the UK and EMEA.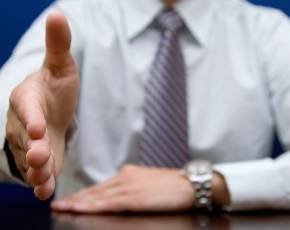 Partners in IT is a ServiceNow reseller and by being drawn into the Fruition fold with the combined operation expected to significantly grow revenues in cloud and ServiceNow implementations.
The combined business will have nearly 300 practitioners covering ServiceNow cloud development and service management consulting. The deal also makes Fruition Partner the world's largest ServiceNow partner.
The acquisition of Partners for IT was driven by the potential in the cloud services market. Morgan Stanley estimates the ServiceNow marketplace will be worth $bn in revenue by 2016, while Gartner in 2013 valued the total cloud services market valued at $131bn.
Marc Talluto, chief executive, Fruition Partners, said: "Fruition Partners has been growing rapidly and has been actively looking for the right partnership and acquisition opportunities in overseas markets. As a leading player in the UK ITSM and ServiceNow market, Partners in IT represents the ideal qualities that we are seeking in a partner."
Paul Cash, managing director Partners in IT, added: "Partners in IT has similar growth ambitions to Fruition Partners and recognises that the opportunity is greater for the two organisations working together. We... believe that this acquisition will help us realize growth objectives in the UK and Europe, faster and with greater impact."
The deal was also given the thumbs up by ServiceNow. David Schneider, the company's chief revenue officer said: shared: "We're pleased to see Fruition Partners take a strong approach to the European market for enterprise service management."