Olive Communications acquires again with SafetyBank buy
Olive Communications has splashed out for construction sector specialist SafetyBank
Channel player Olive Communications has acquired construction sector focused SafetyBank Solutions as it looks to extend its reach to the many firms in the building arena that employ field-based staff.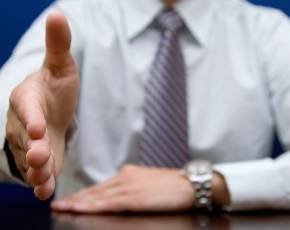 Olive is already a Vodafone platinum partner and handles 120,000 plus mobile subscribers in the UK but the tie-up with SafetyBank will provide it with access to a specific vertical that is reliant on mobile comms.
SafetyBank, which has been going for the last four year, specialises on delivering its own SaaS solution that helps users manage health and safety, risk management and compliance training.
The 15-strong SafetyBank staff will be retained and the firm's chief executive and inventor of the platform Jody Kennedy will join the Olive board as CTO.
Martin Flick, chief executive of Olive, said that the deal marked the tenth acquisition in the last two tears, but the SafetyBank move was one of its most significant in terms of its managed services strategy.
"We have already been investing in and developing the SafetyBank platform jointly with Jody and his team, and following a soft launch earlier this year, we are now ready to incorporate the range of services into our core portfolio, hence the timing of the acquisition," he said.

"This acquisition is a game changer for Olive. It demonstrates our commitment to continually add value to our customers by delivering cost-effective managed communications and connectivity, alongside device and user management, rich content and services," he added.
Read more on Software-as-a-Service (SaaS) Applications