TmaxSoft bolsters channel team as it seeks new partners
South Korean software player TmaxSoft has added some experienced heads to its UK operation as it looks for UK growth
South Korean enterprise software vendor, TmaxSoft, is bolstering its channel endeavours by strengthening its UK sales, operations, and customer delivery teams in a drive to bring in new partners.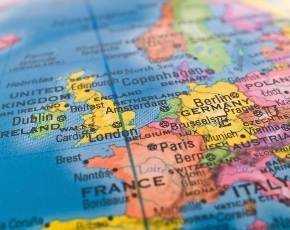 The ramped up channel activity is designed to take advantage of the projected growth in the UK market as growing numbers of end-user organisations look to cloud and big data technologies.
James Mills has been appointed as sales director. Previously he was Northern European sales director at OpenText. Mills has 26 years' experience in software sales including direct and indirect channels.
Robert Pogmore, a former technical consultant at Capital Integrated Business is taking up the role of pre-sales technical consultant. Much of Pogmore's expertise has been gained in local government, NHS, housing associations, not-for-profit organizations as well as private businesses.
Hilary Warner has been appointed as operations manager. Warner has over 15 years in IT, is a native Korean speaker and has a decade of involvement within the UK Korean community.
TmaxSoft has over 40% market share in its native South Korea but more than 30% of sales are now international.
UK Managing Director Joe Kim, said: "The drive of many enterprises is to focus on improving high volume transaction processing - especially within the finance and banking sectors - and this has ideally positioned the company in the market."
"We are looking for specialist partners with a strong understanding of modernisation for legacy IT infrastructure," he added. TmaxSoft's recent UK growth has largely been driven by trends in cloud computing and big data.
Read more on Business Intelligence Tools and Services