Avaya overhauls Connect partner programme
Avaya is making changes to its channel programme to encourage the development of more technical skills and greater levels of customer satisfaction
Communications vendor, Avaya is revamping its Connect partner programme in order to help partners address varying needs of customers while also improving the service they deliver.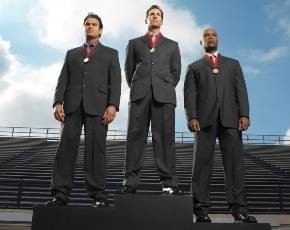 Changes include revisions to requirements for silver, gold and platinum tiers and the introduction of 'expert' technology status in enterprise unified communications and contact centre, midmarket unified communications and contact centre, networking and video.
Avaya said that partners who want to gain 'solution expert' status in these areas would need to acquire sales and design expertise and also hit revenue thresholds and demonstrate "customer satisfaction."
Silver, gold and platinum accreditation would be determined according to the number of 'solution expert' designations the partner achieves.
Avaya claims the changes to the Connect programme will make it easier for channel partners to achieve a higher level status for their chosen business model and to differentiate themselves based on their expertise.
The revamped programme is designed to support both capex and opex sales models, allowing channel partners to support premise, cloud and hybrid cloud models. Partners can also take a 'full stack' focus on a particular area such as networking or contact centre.
The changes come into effect on October 1, 2014 and the aim is to provide partners with a transition year to earn status levels based on the requirements.
Andy Litherland, vice president, European channels, Avaya said: "It's rare that a customer will require a single isolated product. The changes to Avaya Connect address what we as a vendor need to do to encourage our channel partners to develop the expertise to help ensure customer needs are met to the highest level of their satisfaction and reward them for doing so."