Dell bolsters global channel strategy
Dell has appointed Infinigate to handle its security and networking product lines
Security distributor Infinigate Group has taken on an EMEA wide deal to distribute Dell's security, network and management technologies and bolster the channel support for those products.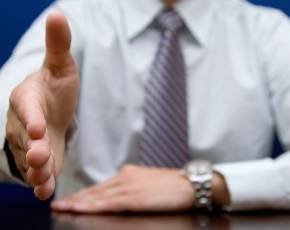 The move comes in the wake of Dell's privatisation last year and a significant ramping up of investment in software and services, including security, as it seeks to reposition itself as a major player beyond the hardware space.
The move also signals a strengthening of a revamped channel strategy from Dell. The once infamous direct channel PC vendor is focusing on enterprises, and is understood to be particularly interested in the virtual desktop space.
Infinigate Group will be the company's European distributor and is tasked with providing full service delivery and support for Dell software including consultancy, pre-and post-sales, marketing, training and technical support for resellers.
By partnering with Infinigate Dell is aiming to develop a channel presence built around valued-added security business bolstered by software and services.
The distribution agreement covers Dell's software portfolio and Infinigate will focus on security and management technologies on a country-by-country basis across its European operations in the UK, Germany, Switzerland, Austria, Sweden, Norway and Denmark.
David Martinez, founder and CEO, Infinigate Group said: "For 10 years we have been the largest value added distributor for Dell SonicWall in Europe. Dell is putting an incredible effort in to its channel strategy and we have no doubt that it will become a worldwide leading channel vendor."
In December, Dell moved 200,000 direct accounts to channel partners which reportedly led to an 18,000 partner upswing in its channel program bringing its global partner head count to 165,000.
Since going private the vendor said it would focus on delivering innovative services and products at a much more rapid rate than it could have done as a publically held company.
Read more on Threat Management Solutions and Services