Daisy signals intention to keep acquisition spree going
Daisy has seen its banking arrangements change so it can continue with its acquisition strategy
IT services and unified comms specialist Daisy is continuing to talk up its acquisition strategy despite its latest set of financial numbers indicating an increase in operating losses and a very slim improvement in revenues.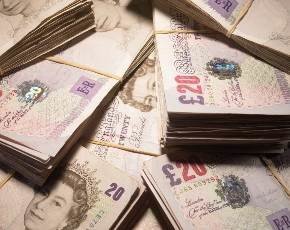 The firm has changed its banking facilities to enable it to continue to acquire to widen its growth options and it claims that it has been building an approach to the market that places it in a good position with the convergence of IT and communications.
According to preliminary results for the fiscal year ended 31 March the IT services and unified comms player has delivered revenue of £352.7m, compared to £351.5m in the same period last year.
Operating losses widened to £17.9m from £16.8m and net debt climbed sharply to £114m from £81.2m but the firm said that recent acquisitions, including DDCS, MoCo and Indecs were all bedding in well as was post financial year buy Layer 3.
Daisy has also been putting more emphasis on cross selling and has seen some success with its retail customers taking more products and it had also landed a number of long-term managed service contract wins.
Matthew Riley, CEO of Daisy Group, said that it had made decent progress in the year, from both an organic and acquisition perspective: "The acquisitions we have made are performing ahead of expectations and help to provide a better balanced product portfolio mix, which positions us well for the continued convergence of IT and communications."
"Looking forward, we expect to continue with our inorganic strategy alongside our key organic objective of cross-selling. Changes to our bank facilities have increased the headroom available for further accretive acquisitions and notwithstanding our desire to pursue these acquisitions, the board will consider the return of capital by way of share buybacks to maintain an efficient capital structure," he added.
Read more on Unified Communications (UC) Services