Claranet shuffles management pack
Claranet has made changes to its management team as it looks to grow the business
Managed services player Claranet has shuffled its management pack as it looks to put together a team that will be able to deliver the firm more growth.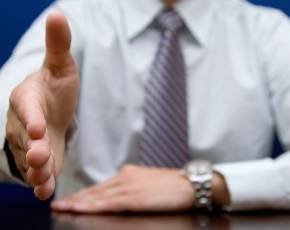 The firm has made an internal change moving its product director Martin Saunders to the newly-created role of corporate development director and hired former Vodafone staffer Neil Thomas to fill his vacated role.
Saunders is going to be charged with responsibility for identifying acquisition and partnership targets as well as making sure that the firm is promoting its complete portfolio.
He has been with Claranet since 2006 and was heavily involved in the development of the firm's IaaS platform and the communications offering that followed the acquisition of Star in 2012.
"Claranet has a long-established reputation for innovation and service in the hosting industry, but we must be dynamic if we are to remain competitive. We have an ambitious growth strategy, both organic and by acquisition, and I look forward to using my extensive knowledge of the company and our strengths to support these ambitions in my new role," said Saunders.
Thomas takes up the product role and comes from a background at Vodafone Global Enterprise as senior product manager, cloud computing.
Claranet's UK managing director, Michel Robert, said of the new appointments: "If Claranet is to drive growth and increase market relevance, it is vital that we have the right skills in place to move the business forward."
Read more on Infrastructure-as-a-Service (IaaS)