Encode Software embarks on expansion drive
Microsoft consultancy Encode Software has made a senior appointment and is looking for growth
Microsoft consultancy Encode Software has moved its former senior consultant Steve Nicol to the position of managing director following a move into new offices, a doubling of headcount and a large contract wins.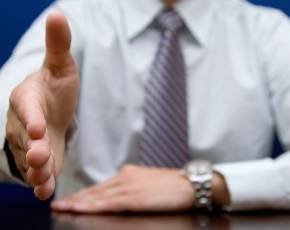 The Glasgow-based outfit is embarking on a period of "strategic growth" and Nicols is charged with overseeing its expansion.
The company specialises in Microsoft Dynamics NAV implementations in the oil, gas, retail and construction sectors. It recently won a raft of new business totalling £500,000 and on the back of this doubled its headcount to 10. Its client base is relatively large with turnovers between £1m to over £300m.
Nicol has over ten years' experience in Dynamics NAV and prior to joining Encode, worked as a NAV programmer for Tekton, part of the Sage Group, and also as a NAV consultant for Technology Services Group.
Nicol said: "...being appointed as managing director will allow me to take on new challenges and lead the team to achieve further success. This past year has been exceptionally positive for Encode...
"Having outgrown our previous office, moving to new premises in the [Glasgow] city centre will allow us to better serve our clients and will act as a hub which will enable Encode to grow effectively throughout the west of Scotland."
Encode is part of the Escape Group which employs more than 40 people providing IT support for companies based locally in Aberdeen, Caithness and Glasgow as well as international companies.