Brocade launches open platform for cloud providers
Brocade has launched an open platform that it hopes will appeal to telecom and cloud providers
Brocade has unveiled an open and modular networking platform designed to appeal to cloud and telecommunications service providers.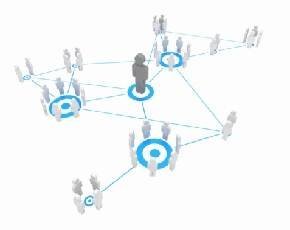 The Brocade Vyatta platform incorporates network functions virtualisation (NFV) and emerging software-defined networking (SDN) technologies based on open standards and open source initiatives.
The platform uses components, such as the Brocade Vyatta vRouter and Brocade vADX products, along with the open source software projects such as OpenDaylight and OpenStack.
Kelly Herrell, vice president and general manager of Software Networking at Brocade, said that it was a truly open platform: "[It's designed] to embrace a growing vendor ecosystem dedicated to open standards and open source projects...".
Brocade said the platform leveraged the industry-wide interest in virtual routing and switching and reflects an open approach that operators are seeking.
The platform's architecture is comprised of three core layers: NFV connection services, SDN structural services and functional orchestration. Each layer is modular and is designed to enable customers to select products and technologies that fit their data centre requirements.

The company claimed that by adopting a software platform approach customers could gain control over each layer of their infrastructure to ensure they leverage the right components and adapt more quickly to changing business conditions, while reducing CapEx and OpEx.
"The growing complexity of today's virtualised networks has made it no longer feasible to rely on a single vendor to deliver an end-to-end solution that fits every customer's requirements of service agility and scalability," added Herrell.