MicroScope ACEs winners announced
The winners of the MicroScope 2014 Awards for Channel Excellence (ACEs) have been announced
After a rigorous submission and judging process followed by a public vote from resellers, distributors, vendors and customers, we are now able to reveal the winners of this year's MicroScope Awards for Channel Excellence.
The standard this year has been truly outstanding, with entrants from across the channel once again demonstrating their commitment to meeting and exceeding the high standards and expectations placed on them by their customers and proving – if proof were still needed – that IT is truly the powerhouse of the economic recovery.
"The entries were exceptionally strong this year, with most containing solid customer and channel references to back up claims of excellence," said our judging panel.
"There were also signs of the transition in the industry towards managed services, with channel providers using that approach to the market popping up in most categories."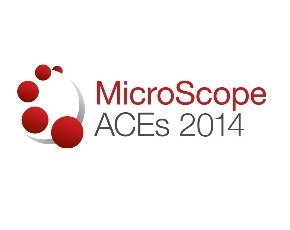 Reseller categories
* Vertical market reseller of the year: Imerja
* Innovative reseller of the year: Bytes Software
* SME reseller of the year: Bytes Software
* Managed services reseller of the year: Olive Communications

Distribution categories
* Software distributor of the year: Avnet Technology Solutions
* Hardware distributor of the year: Ingram Micro
* Networking distributor of the year: Cloud Distribution
* Security distributor of the year: Exclusive Networks
* Storage distributor of the year: Hammer

Technology categories
* Cloud technology of the year: CentraStage
* Networking technology of the year: Kemp
* Security technology of the year: Swivel Secure
* Software technology of the year: Paessler
* Storage technology of the year: Violin Memory
Read more on Salesforce Management