Fenton's QuantiQ Acquisitions snaps up Tectura UK
QuantiQ Acquisitions moves to bolster Microsoft Dynamics credentials with Tectura UK buy
Former Insight EMEA boss Stuart Fenton has boosted the chances of his latest firm QuantiQ Acquisitions to become a leading Microsoft Dynamics Cloud partner with the acquisition of Tectura UK.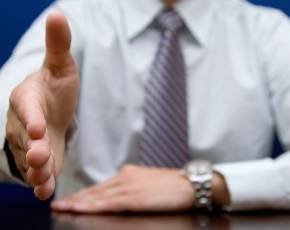 Tectura has been going through the process of selling off its subsidiaries with UXC Eclipse recently buying its North American operations and now with the UK operation being picked up by QuantiQ.
The plans for the business include a re-branding and investment to fuel growth in the UK, which will see support increase for the existing Microsoft Dynamics AX and NAV practices, as well as the launch of new ones around Dynamics CRM and Microsoft's cloud solutions.
Fenton, QuantiQ CEO, said that the acquisition was all part of a plan to create the largest Microsoft Dynamics and cloud partner in the UK.
"The ERP marketplace in the UK is a thriving space with significant growth potential for the Dynamics family. To be able to drive that growth and enhance our clients' business performance through technology presents a significant opportunity," he said.
"The Tectura UK team has the capability, experience and in-depth product knowledge to lead the UK market. I`m thrilled to be part of an accelerating business that can deliver real and measurable benefits to our clients' businesses," he added.