Tech Data accounting issues continue to hit bottom line
The latest quarterly results from Tech Data reveal that the costs of restating accounts has cost the firm $12m in the first quarter
The ongoing accounts saga at Tech Data, which stems from a problem in the UK operation, wiped millions off the distributor's bottom line as it reported an otherwise decent set of numbers for its first fiscal quarter of 2015.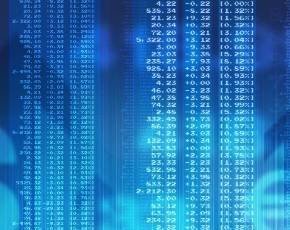 The channel player has been going through the process of restating accounts after it revealed last March that it would have to restate its quarterly and audited annual financial results going back to 2011 due to accounting errors at the UK business.
The cost of that process was $12.2m for the three months ended 30 April, taking the shine off quarterly figures that produced an increase in sales in both the US and Europe.
Turnover in Europe increased by 10% year-on-year to $4.3bn, representing 63% of worldwide sales, and the Americas also improved by 8% to $2.5bn to contribute to an overall net sales number of $6.7bn, up by 9% on the same period last year. Pre-tax income was down year-on-year to $24.2m from $31m in the same period in 2013.
"We are pleased to report a good start to fiscal year 2015," said Robert Dutkowsky, CEO of Tech Data. "Our focus on execution, supported by an improved IT demand environment resulted in record first-quarter sales, nearly double-digit year-over-year growth in non-GAAP earnings and strong operating cash flow."
"We believe our focus on the marketplace and operations will enable us to build upon this momentum during fiscal 2015 and beyond," he added.
Earlier this month it was revealed that The Financial Reporting Council (FRC) has kicked off an investigation into four years worth of accounts at Computer 2000.