Absolute Software signs up Westcoast
Endpoint protection specialist Absolute Software has taken steps to widen its channel reach after signing up Westcoast
Endpoint security player Absolute Software has signed up Westcoast to help widen its channel reach and get its products in front of more resellers, particularly in some key vertical markets.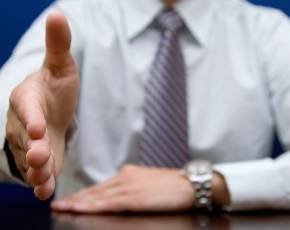 With Westcoast having expertise in heath and education the vendor is hoping that it can boost its channel sales in those areas as well as gaining more traction with resellers that could add its security products to a wider solution.
Stephen Midgley, vice president of Global Marketing at Absolute Software, said that it had chosen to work with Westcoast to get its products put in front of thosre channel players that were selling into the markets that mattered to the firm.
"We are focused on expanding our presence in EMEA and accelerating our channel activity is a vital stage in this journey," he added "We are confident that the relationship will not only help Westcoast's reseller network add value to their offering, but will also see Absolute Software gain a stronger foothold in the market."
In response, Alex Tatham, sales and marketing director at Westcoast, said that Absolute was attractive because it was able to cope with a range of devices and heolp customers cope with mobility issues.
"Managing a multi-operating system and environment with a multitude of static and mobile devices has become the stuff of nightmares for IT departments. So with increasingly complexity comes the need for a solution. Absolute Software allows iOS, Windows and Android environments to be managed by a single console," he said.
"Software specialists, managed service providers, education resellers and most VARs will find an increasing demand for such a solution," he added.