Global supplier Vasco snaps up UK firm Risk IDS
Vasco has snapped UK firm Risk IDS as it looks to extend its threat protection portfolio
UK firm Risk IDS, has been acquired for an undisclosed sum by Vasco Data Security International as the global player looks to add more muscle to its threat protection portfiolio.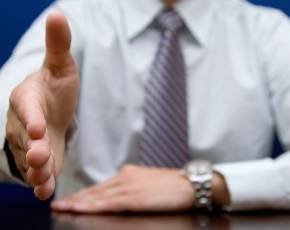 Among the RiskIDS portfolio is its Dynamic Challenge Platform, a multi-threat security solution, encompassing fraud prevention, money laundering and regulatory compliance which will fit well with Vasco's prime markets in the finance, e-commerce and e-government sectors
"This acquisition puts Risk IDS within a corporate environment that will ensure the development and international distribution of our software," said Risk IDS founder Richard Churchman.
"I am delighted to be joining a Nasdaq listed company that has a management team who champion entrepreneurial values while continuing to grow a well-respected and effective business," continued Churchman.
Since launch in 2010, Risk IDS has built up a client list including such high street names as Betfred, GTBank and BetVictor, and currently processes around 3 million debit card transactions per day for West Africa's five largest banks.
The deal was handled by Restoration Partners with its chairman Ken Olisa highlighting the example of strong innovation that existed in this country: "Risk IDS is another example of the quality of innovation and IP creation that exists in the UK tech sector, and its attraction to larger international corporates."
"Our role in this transaction was to ensure that Risk IDS received both a fair valuation and that, strategically, its new owner was a good fit for the Company and its growth plans," explained Olisa.