Cracks appear in IBM and NetApp OEM relationship
It is looking increasingly likely that a nine year OEM relationship between NetApp and IBM is about to go through some fundamental changes
The storage hardware OEM relationship between IBM and NetApp appears to be unraveling with Big Blue likely to take the option to strike out alone using its own products to try and increase revenues.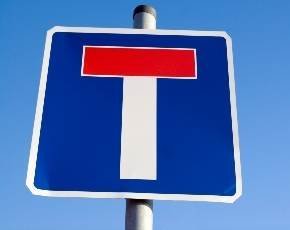 The suggestion that the two storage giants might be changing their relationship started to emerge in reports over the weekend with suggestions that IBM will stop selling NetApp products sold under the N Series label.
The background to any change in a relationship that stretches back to 2005 would be the need for IBM to start increasing its own storage hardware business, which saw sales fall by 23% year-on-year in Q1 and for NetApp to also get more focus back on brand after a shaky performance on the OEM side of its operations.
NetApp has already warned the market that it is expecting a decline in OEM revenue and in its fourth quarter results earnings call last week CFO Nick Noviello, hinted that a change was coming in its first fiscal quarter.
"We expect our Q1 target revenues to range between $1.42bn and $1.52bn which at the midpoint implies a sequential decline of approximately 11% and a 3% decrease year-over-year. This sequential decline reflects our typical Q4 to Q1 seasonal revenue dynamics as well as conservatism around OEM business in light of our Q4 results and our future expectations given the business conditions impacting certain OEM customers," he said.
NetApp CEO Tom Georgens used the same call to talk about the need for its own focus to increase on branded products: "Certainly the OEM were disappointing in this quarter and looking forward with the uncertainty and lack of visibility we have deep into those businesses, I think we are just trying to take that down, so we don't have any more surprises and focus on the branded business."
Read more on Data Storage Hardware