Exertis Micro-P gears up for wearable tech explosion
Channel player Exertis Micro-P is putting itself in a position to meet the expected surge in demand for wearable technology
Extertis Micro-P is taking steps to get itself in pole position for an expected ramp-up in demand for wearable technology as more of the major vendors develop products and applications start to resonate with users.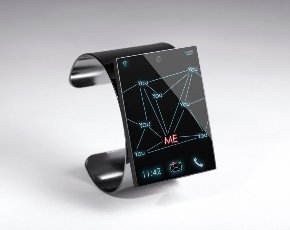 The distributor is offering retailers a full range of wearable technology from Samsung and is quoting figures from ABI Research that forecast the market could reach revenues of $6bn by 2018.
The channel player not only handles the Samsung Galaxy Gear Smartwatch but also the Jawbone UP24 fitness tracker as well as other products from the likes of Sony and LG and will be adding the Samsung Gear Fit to its lineup.
The potential opportunity for resellers is one that Exertis Micro-P believes is sizeable with the firm breaking the market down into three areas: communication, multimedia and fitness/health.
Predicted areas which should take off include heart rate monitors, which are expected to hit 17.7m units next tear and running and distance monitors will also grow to more than two million next year and more than seven million sports watches will be sold by 2015.
"Exertis Micro-P is now ideally positioned to help retail partners maximise the exciting developments in wearable technology. Not only do we already have established relationships with the leading brands and developers of the technology, we have a clear strategy for each wearable sub sector," said Stuart Bruce, attach general manager at the distributor.