MicroScope's top stories, week ending 25 April 2014
Six Degrees datacentre drops off the grid, software pirates sunk, and Westcon buys little brother Intact. Catch up on the biggest stories from the past week
Customers using Six Degrees Group's datacentre and hosting services faced downtime on Tuesday – a crucial business day after the Easter weekend – as the datacentre, hosting and managed services provider suffered an outage for more than 12 hours.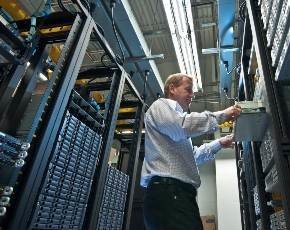 Hosting Company 5QuidHost, which uses Six Degrees's datacentre, received multiple reports of downtime across its servers on Tuesday.
"A major service outage upstream of our equipment has been confirmed. Our servers remain online to the majority of the internet, but some customers using certain providers may see poor performance or inaccessibility of their sites," 5QuidHost's support page read.
"We have been advised by our upstream provider that this issue is being worked on as a top priority, although they are unable to provide an estimated time to resolution currently.
"Our upstream provider advises us that a fix is now in place for most external routes. Unfortunately, access from certain UK ISPs still seems to be affected," it read.
Outsourcery has put the finishing touches to the design of its secure cloud platform that will use a combination of Microsoft software and Dell hardware and be pitched to public sector customers.
The O-Cloud should go live in July
The firm's Secure O-Cloud is still on track to be completed by the end of July 2014 and has been designed with the input of Microsoft and Dell and should deliver a secure and resilient platform.
The firm is holding talks with some of its existing partners, as well as some new candidates, as it looks to get Secure O-Cloud in front of some existing suppliers to local and central government.
Outsourcery said that the next major step on the timetable was to get accreditation and with that in the bag it was still on track for a H2 2014 deployment of the platform.
The relatively new Police Intellectual Property Crime Unit (PIPCU) has swooped on an address in Hounslow, West London and lifted pirated copies of Microsoft and Adobe software following a tip off.
The size of the counterfeit operation isn't known though the police seized a range of material including computers.
The raid was coordinated with Hounslow Trading Standards officers and is apparently part of an investigation into the cybercrime in the West London borough.
Cloud Distribution has teamed up with financial services house BNP Paribas to offer the channel what it claims is the first financial leasing service designed specifically to support sales of subscription-based services.
The networking and security VAD has seen a number of partners asking for more assistance with financing cloud-based services, but up to now no leasing options have been made available, primarily due to the more intangible nature of a hosted service when compared to IT hardware.
Networking, comms, datacentre and security distributor Westcon is to buy UK-based Cisco support specialist Intact Integrated Services (IIS) off mutual parent Datatec.
South Africa-based Datatec has been in full control of IIS since 2009 when the services provider was spun out of Datatec's Logicalis in an attempt to eradicate concerns over channel conflict.
Read more on Infrastructure-as-a-Service (IaaS)