French performance undermines Computacenter Q1
Decent numbers from the UK and a stable performance in Germany have not been matched by the French operation for Computacenter
Computacenter saw a boost to its services business in the first quarter thanks to users looking for support as they tried to deal with the end of support from Microsoft for the Windows XP operating system.
The channel giant highlighted the positive impact from XP in an interim statement that revealed that revenues for Q1 improved by 8% to £745.1m with services turnover climbing by 4% and a 12% improvement year-on-year in the supply chain business.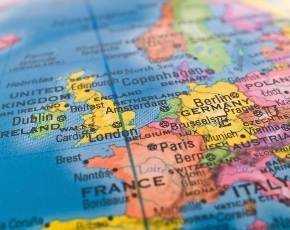 Revenues in the UK grew by 20% to £350.4m, up from £292.7m last year, and the supply chain operations saw a 27% turnover improvement and services was also doing well at 8% up on 2013.
"While some of the Supply Chain revenue growth is attributable to the recent Microsoft operating system changes, this certainly does not account for all of the growth that has taken place. We currently have the strongest Professional Services order backlog in the history of our UK business, and we have a number of very significant Contractual Services bids that are expected to reach a conclusion over the next few months," stated the firm in theinterim statement.
Revenues from the German business declined by 2% but in France there was a 10% improvement but the firm revealed that it wanted to improve costs in that business and would be making restructuring charges in the region of up to £9m this year as it was not getting the performance it expected on the services side of operations.
"We believe 2014 will be a year of progress for Computacenter. Trading in the UK has been encouraging and Germany is stable. However, it is clear that the Group continues to be held back by the performance in France," it stated.
"Our focus for the rest of the year is to maintain the strong performance in the UK that we have been achieving for some time now, to realise some substantial Services wins in Germany and to ensure that our French business establishes a stable platform for growth in the medium term. Whilst there remains a significant amount of work to be done, the overall performance of the Group in 2014 to date gives us confidence in meeting our expectations for the full year, and for achieving further progress in the years ahead," it added.