ASM Technologies sets sights on hitting £50m turnover
With another year of double-digit growth under its belt for the last fiscal year ASM Technologies is setting out ambitious targets for the future
Distributor ASM Technologies has revealed revenues grew by 30% last year to £28m with the firm managing to deliver double-digit growth for the past couple of years and keep it on track to pass through the £50m turnover barrier by 2017.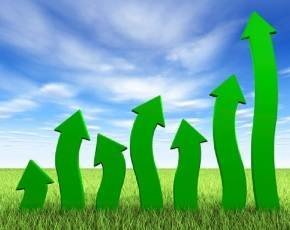 The channel player was chosen by Bose earlier this week to help the audio visual specialist take its first steps into the market and other vendors, including BT Diamond IP and Sennheiser are also on its books.
The channel player has been actively adding vendors to its distribution network, with the number in the last financial year hitting 1,716, compared with 816 in the previous twelve months.
The launch of the SME Access Service, to help resellers gain a slice of government business, and the IT Lifecycle management service, which allows resellers to turn to the distributor to handle management issues, were also highlighted as reasons for a successful 2013/14 fiscal year.
"With resellers' margins being squeezed from all sides, while their customers demand ever-more complex, solutions-based offerings, the IT channel has never been under more pressure," said said Iain Tomkinson, director, ASM Technologies.
"Resellers need access to a growing array of suppliers, but they simply don't have the time, resources or inclination to manage so many new supplier relationships themselves. Our proposition of a single interface into a growing network of over 1,700 suppliers is proving to be the solution that the IT channel needs," he added.
The firm is planning to invest in staff to expand its operations at its London and Cheshire operations to make sure that it keeps the double digit growth of the last three years continuing into the future.