Fortinet bolsters UK team with former F5 staffers
Fortinet has expanded its UK management team with a couple of former F5 Networks staffers
Fortinet continues to develop its UK management team with the arrival of a regional sales director for UK and Ireland tasked with working with the channel to expand the reach for the networking security specialist.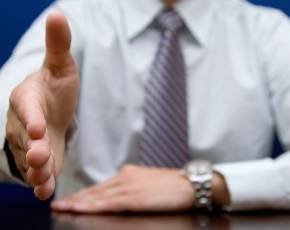 Former F5 Networks sales director Rupert Clayson takes up the role as regional sales director on the UK and Ireland working with Andy Travers, who has only been in role as vice president of EMEA (North, West, Central) at Fortinet himself for a few months.
Travers said that one of his first tasks on taking up the position was to assess the leadership in its key territories, recognising that it needed to make an appointment to beef up its UK team.
He added that the current market for network security was strong and it needed to take advantage of that trend with some more muscle in its management team and with a deep background in the industry Clayson had fitted the bill.
In turn Clayson said that this was an exciting time to be joining the vendor and he was acutely aware of the importance of the channel and would be working hard to grow the business.
The vendor also recently appointed another F5 staffer David Park to work with the channel having a CV that includes time at Avnet, Horizon, Equip and Teksys.
Read more on Security Network Services