Veeam looking for SOHO and mid market growth
Virtualisation specialist Veeam is looking for growth in both the mid market and low end
The market for virtualisation tools is starting to open up at both the low end and in the mid market as more customers look to adopt a greater range of applications having adopted VMware or Microsoft technology.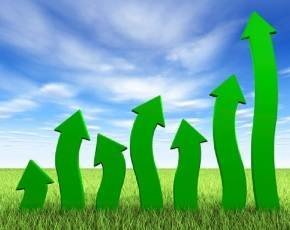 The market in the sub 100 seats market has been fueled by a wider adoption of Microsoft's virtualisation offering, according to the CEO of data protection specialist Veeam, who has also noted an expansion in the mid-market helped by VMware activity.
Ratmir Timashev, CEO of Veeam, said that it had added 30,000 customers last year and was expecting a further 45 to 50,000 to start using its products in 2014 as it expanded beyond its core SME market.
"Those small companies, with under a 100 people, are using Hyper-V and we have been very successful in the very small SOHO segment, with under 20 staff, and we see a lot of growth there," he added that as a result the firm was looking to work with more Microsoft partners that wanted to add some more virtualisation options to their product portfolios.
On the mid-market front Timashev said that the growth in that area had been as a result of customers using VMware and then searching for a way of adding backup, disaster recovery and business continuity to protect that data.
He said that the firm expected the growth to continue as it looked to break through the $1bn revenue barrier by 2018, building on a turnover of $270m for last year, as virtualisation tapped into the major trends in the market.
Speaking to MicroScope, towards the end of last year the UK and Ireland regional manager Alex Ball said that some of the other virtualisation players in the market had reseller numbers that topped out at around 1,600 and that target made sense and it was expanding its own staff numbers bringing in more people into its Reading, Dublin and Saint Petersburg offices.


Read more on Storage Virtualisation Solutions and Services