Whitman wants to be simply the best
HP's CEO Meg Whitman has said that the firm wants to be the best vendor for the channel to work with
Meg Whitman has told Hewlett-Packard shareholders that the firm is aiming to be the best vendor at working with the channel as it looks to lean even more on resellers and distributors.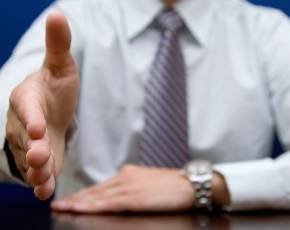 Speaking at the firm.s annual shareholder meeting Whitman said that HP relied on the channel to get to market and it was determined to make life easier for its partners.
"Everything comes back to our partnership with our customers and our value added resellers and distributors. We want to be the best technology partner on earth, not only today, but into the future," she said.
Whitman has been consistent in recognising the important role that the channel plays in the vendor's fortunes and in the last few conference calls around results has talked up its efforts to reconnect with its reseller base after a checkered recent history caused by the former CEO's hardware strategy.
"We want to be the best technology partner that accompanies out customers on their journey to the new world of IT," she said.
In addition to talking up the role of partners Whitman also reaffirmed her vision around the 'new style of IT' and the response that HP has made to some of the mega-trends like the cloud, mobility and big data.
"These industry trends are changing the landscape and IT is no longer just about keeping the computers up and running it is now a critical strategic factor in determining the success of a customer," she said.
She also confirmed that the vendor was getting closer to launching a 3D printer having overcome some of the issues that were preventing the technology from becoming a commercial play.
Whitman said that the problems with most 3D printers had been with speed and quality but it felt that it had solved both issues and would be making an announcement in June, focused initially on the business market before considering a consumer product line.