Education player Promethean World trims losses
Educational specialist Promethean World has trimmed losses as its product expansion starts to deliver
Interactive whiteboard specialist Promethean World has trimmed losses and given a further indication that its strategy to expand its reach in the software space is starting to garner rewards.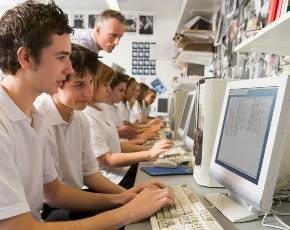 The firm, which gained a stock market listing four years ago, has struggled over recent times as it copes with a core education market on both sides of the Atlantic that continues to be the focus of budget cuts.
For 2013 the vendor posted a net loss of £1.2m, down from the previous £3.8m, but it also saw a dip in revenues to £141.2m from £157m and used its full year results as the moment to reveal that chairman Graham Howe is stepping down in May to be replaced with Philip Rowley.
CEO Jim Marshall said the last tear had been a period of financial stabilisation and it had been extending its product portfolio as it extended beyond hardware into the software arena with its connected classroom technology.
"This has placed us in a stronger position to face the future," added Marshall "The backdrop of budgetary constraint remains but, as we announced in January, we have delivered results above market expectations."
"Promethean is changing and so is the education technology marketplace," Marshall added "It will take time for the full impact from software products and professional services to flow. 2014 will see only the start of this, but development in these areas provides an important differentiator for Promethean and indicates the shape of Promethean in the future."