Windows 8 passes 200m sales mark but lags behind 7
An update from Microsoft over Windows 8 sales has revealed it is shifting more slowly than the previous operating system
Microsoft has broken a half year silence on the progress of sales of its Windows 8 operating system revealing that it has not managed to match the pace of the previous Windows 7.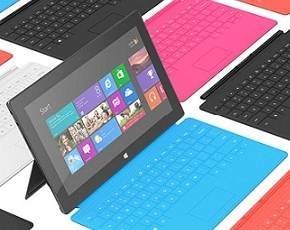 The vendor has sold 200m copies of Windows 8 in months since its launch in October 2012, but that lags well behind the 240m copies sold that the previous version managed to gain in just a year.
Speaking at a Goldman Sachs technology conference Tami Reller, Microsoft's head of marketing, revealed the sales figures, the first time she has done so for six months, with the 200m including OEM licenses and upgrades.
Microsoft has been struggling with the combination of a generally depressed PC market as well as its own issues with the launch of Windows 8, which received mixed responses from users and caused a rethink and the production of Windows 8.1 to improve the customer experience.
There does appear to have been a slight "Windows effect" influencing PC sales in the last quarter but it is around fears that XP support is being turned off rather than a spontaneous rush to embrace the latest Microsoft OS that is driving corporate spending.