Weeks of interim leadership end as Violin Memory unveils CEO
Violin Memory has reacted quickly after terminating its relationship with its last CEO in December by bringing on board a fresh face
Flash storage player Violin Memory has taken steps to bring some solidity into its senior management after appointing a CEO to take the reigns at the firm with immediate effect ending weeks of interim leadership after the former incumbent left the firm last month.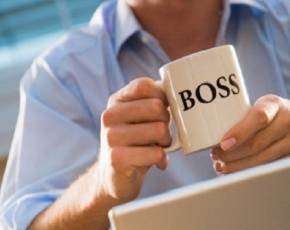 Kevin DeNuccio takes up the post of president and CEO with the interim boss Howard Bain stepping back into his position of chairman of the vendor's board of directors providing the firm with some leadership for 2014 after it ended the last year having terminated Donald Basile's time as chief executive.
Along with Basile the firm also lost its CTO Jonathan Goldrick in December leaving the vendor with a need for some consistent leadership and it has turned to DeNuccio, who has recently been at technology consulting form Wild West Capital, and prior to that was chief executive at London-based IP and telco software players Metaswitch Networks.
His background also includes a stint as president and CEO of Redback Networks, which specialised in edge routers, and was at the helm when the firm was acquired by Ericsson for $2.1bn in 2006.
"His experience transforming businesses by developing deep client and channel relationships, rapidly scaling operations and cultivating talent will be invaluable to Violin as we focus on building a strong future for all our stakeholders," said said Howard Bain, chairman of the Violin Memory Board of Directors.
"I am very excited to join Violin and I look forward to working closely with such a talented and dedicated team to drive the enterprise transition to a flash-based storage infrastructure," said Mr. DeNuccio. "With market-leading products and technology, great customers and growing partnerships, Violin has a strong foundation in place and I am confident in our ability to create significant shareholder value."
Read more on Data Protection and Data Backup Services