Nadella tipped to be next Microsoft CEO
After all the speculation about bringing in an outsider it looks as if Microsoft will turn to one of its own long serving employees to step into Steve Ballmer's shoes
After all the speculation that Microsoft might look to an outsider to take up the CEO position it is looking increasingly likely that the software giant will promote one of its own staff.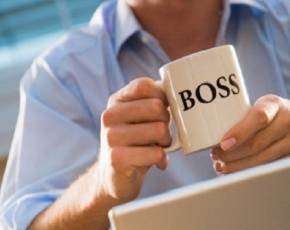 Since Steve Ballmer announced his intention to step down as CEO the vendor has been linked with the boss of Ford Alan Mulally and the former head honcho at Nokia Stephen Elop,
But according to reports the next CEO is set to be the firm's current server and cloud product head Satya Nadella who has been with Microsoft since 1992 holding positions in various parts of the business.
In his time at Microsoft he has held senior positions in the online services division, business division and currently has been running the server and tools operation since 2011.
In the time he has been running the cloud side of the business revenues have grown by more than $4bn. Before joining Microsoft he had some time working at Sun Microsystems.
The same reports tipping Nadella's appointment also reveal there are plans to push Bill Gates out of his chairman position to make it easier for the new CEO to have a chance to run the company without too much historical influence coming to bear from the firm's most famous employee.
Speaking recently, Gates said that he was dedicating the rest of his life to working for his Foundation, which fights poverty and disease in the developing world, and his involvement with Microsoft would never be anything more than part time.
Read more on Microsoft Windows Services