Quantum boss highlights VAR cloud backup programme
Revealing the highlights of its third fiscal quarter the boss of Quantum has drawn attention to its cloud backup reseller programme
Storage player Quantum has highlighted its backup-as-a-service solution that it offered to partners at the start of the last fiscal quarter as one of the major highlights of the last three months.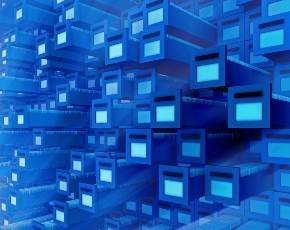 The decision to kick-off the service in October, that could be branded by resellers who paid for it by licensing for virtual appliances on a capacity basis, was designed to help customers move to cloud using the vendor's virtual deduplication appliances and backup software.
Jonathan Gacek, CEO, president and director at Quantum, said that the VAR programme had been one of its central strategic moves in a third quarter that saw the vendor deliver a 11% quarter to quarter increase in revenues to $146m.
The vendor managed to cut its net losses to $2.4m from $8.2m in Q3 a year earlier, with a decent performance by its data protection products and service revenues helping improve the bottom line.
"We continue to focus on providing customers with scale-out storage, archive and data protection solution that have a differentiated combination of high-performance, overall value and low TCO and easy-to-use, and provide investment protection. We are positioning these solutions in markets where we can grow and generate profit," he said.
"We continue to drive cost structure improvement to deliver predictable and improved financial results. Q3 demonstrate that we made progress on our financial model and it will deliver more operating leverage as we grow," he added.
Read more on Data Protection and Data Backup Services