Hybrid cloud demand bolsters VMware
VMware is looking forward to this year with a fair amount of confidence after it delivered a solid 2013
VMware has upped its expectations for the year ahead after it reported strong numbers for 2013 with customer demand for solutions that support a transittion to a cloud environment driving its growth.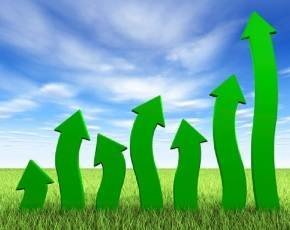 The virtualisation specialist was bristling with confidence after delivering results with all the numbers pointing upwards, with fourth quarter revenues improving year-on-year by 15% to $1.48bn and net income climbing by 62% to $335m.
For the full year revenues of $5.21bn represented an annual improvement of 12% and net income also rose by 36% to $1.01bn with the year also including the roll out of its hybrid service, kicked off in the UK last month as a beta service, as well as its updated management solutions designed for the cloud.
"Our strong performance throughout 2013 is evidence that our customers are embracing our vision and realising value from our solutions," said Pat Gelsinger, CEO of VMware who added that it was seeing a move towards cloud computing in every global region.
"With our strong performance in Q4, and in 2013 as a whole, we have accelerated VMware's growth and positioned the company well for a strong 2014. We now have significant customer momentum across all three of our strategic priorities as we continue our focus on leading the industry with the software defined data center, hybrid cloud, and end user computing," he added.
Gelsinger and Carl Eschenbach, president and COO, both highlighted the growth in popularity of its hybrid cloud product as one of the highlights of the back end of last year and one of the areas of growth for 2014.
"Since general availability in September, customer and partner acceptance of our hybrid cloud position has been nothing short of remarkable," said Eschenbach and he commented on the response to the availability of the service in beta in the UK from last month, "where we saw strong customer demand for our beta in December and anticipate general availability in February."
"In Q4, we continued to see significant growth in our hybrid cloud, which once again grew over 100% year over year, and now operates in more than 95 countries around the world," he added in an analyst call.