Blades and data centre appliances drive Check Point growth
Software blades and data centre appliances delivered for security player Check Point in its last fiscal year
Decent demand for its data centre appliances and software blades helped the numbers head in the right direction for security player Check Point as it delivered a better than expected profit for its fourth fiscal quarter.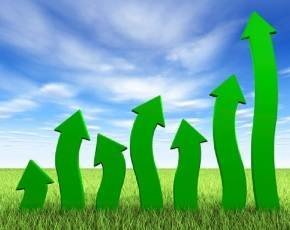 A 5% increase in revenues for Q4, year-on-year, was a trend that was reflected in the numbers for the full year ended 31 December, which saw a 4% improvement to $1.4bn, which was better than some market watchers had been expecting.
Net income for the fourth quarter increased by 4% to $185.1m, compared to the same period a year earlier, and for the full year it rose by 3% to $685.2m, with the vendor pointing to the launches of its threat management software blades and its data centre security appliances as reasons for the solid performance.
Gil Shwed, founder, chairman and CEO of Check Point, said that the most recent quarter saw a good performance in Europe as well as the Americas with the new products striking a chord with users.
"We finished 2013 on a strong note, underscoring the strength of our advanced technologies and highlighting the success of our software blades and data center appliances. In 2014, we look forward to delivering further innovation and increased levels of security to our customers."