Pure Storage soups up UK partner ops to account for growth
Flash array vendor Pure Storage says it will attack rivals' business models, not just their installed base, as the expansive firm ramps up its partner scheme
All-flash storage array advocate Pure Storage has expanded its partner programme in the UK to account for the growth it is seeing in the market as it sets out its stall in opposition to firms such as EMC and NetApp.
Speaking to MicroScope ahead of a London partner and customer event, Pure Storage CEO Scott Dietzen said that being able to offer price parity with spinning disk was a differentiator that was attracting more and more partners, and raising the bar when it came to flash storage competitors, more and more of whom have been piling into the UK.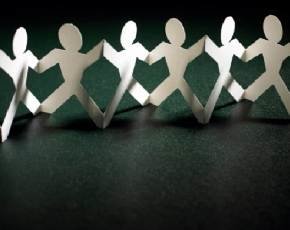 Pure landed in the UK nearly a year ago with grand claims, including 10 times faster performance and 10 times more power efficiency than disk-based storage.
Since then it has successfully established a partner programme that already includes some major UK players, including MSP Softcat, and scored a major round of funding to back up its expansion plans.
Pure claims it is now seeing several customers, including financial services firm Investec, pulling all non-flash storage out of their datacentres, which Dietzen said he took as validation of the potential of the product.
Schalk Van Der Merwe, head of hosting at online betting firm Betfair, said: "With Pure, we can now spin up hundreds of IaaS and PaaS offerings in as little as 40 minutes compared to six or more hours previously.
"The Pure FlashArray allows us to deliver new development platforms faster than we thought possible."
Softcat solutions director Sam Routledge added: "[Pure] brings the speed and density of flash, but the enterprise reliability and cost that users just don't expect from flash today.
"We are helping businesses with virtualised workloads experience sharp improvements in both cost and performance by deploying the Pure FlashArray. Plus, it's so easy to install," he said.
It has now recruited former EMC EMEA director of strategic alliances and ex-Morse man Peter Gadd as director of Pure Storage EMEA, working alongside existing EMEA boss John Silva to maintain the firm's momentum.
Dietzen said the next stage of Pure's plan for changing the storage market would involve attacking not just the incumbent racks of spinning disk-based hardware, but the business models of its rivals.
"We're including software features for no charge allowing, for example, replication or performance analytics, we're offering a no-questions-asked money back guarantee, and in contrast to existing vendors we don't require partners to offer professional services," he said. "Channel partners can deliver value add by doing things that deliver better value, rather than installing more storage hardware."
---
Image: Creatas