Alternative Networks buys ControlCircle for hosting, cloud skills
Alternative Networks acquires hosting and cloud services firm ControlCircle in its second major buy of the year, just two weeks after it picked up Intercept IT
Business comms services provider Alternative Networks has made its second acquisition of 2014, barely a fortnight after buying into the hosted desktop and virtualisation sector with the purchase of Intercept IT.
In what may be taken as a clear signal of its future ambitions, its latest acquisition, ControlCircle, specialises in managed hosting and cloud services, with customers including Check Point and senior services provider Saga.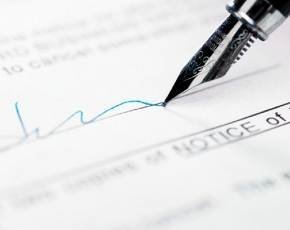 Headquartered in London with a US office in NYC, ControlCircle holds Microsoft Gold Hosting and Silver Midmarket Solution Provider status, and is also a partner of Brocade, HP, NetApp, Oracle and VMware. It made sales of £21.1m in the 12 months to 30 September 2013, and EBITDA of £1.9m.
It specialises in complex managed hosting and cloud and datacentre services, which Alternative Networks sees as critical requirements for its UK enterprise clients.
Alternative painted the acquisition as a core strategic investment, saying it would bolster its existing services in networking and datacentre, along with its recently-acquired virtualisation expertise, to offer a more comprehensive data and services portfolio in either private or public cloud flavours.
It also highlighted a complementary product set, well-matched customer bases, and a strong management team; it plans to keep on CEO Carmen Carey and president and co-founder Damian Milkins, although CFO and co-founder Simon Hancock will exit the business after transition.
Alternative CEO Edward Spurrier said the firm had spent three years evaluating numerous hosting business but had found few that made its heart flutter.
"Control Circle is an excellent fit not least because, like Alternative, it is asset light, skills rich, and has a focus on premium service and technical excellence to the Enterprise market. Like Alternative, it has developed a dynamic online service portal," he explained.
"Control Circle's customers are highly complementary with Alternative's and have a higher penetration in similar industry verticals, principally in the private sector. Given the aligned strategic emphasis and strong growth profiles, the combination of Control Circle and Alternative at this time has highly compelling logic.
The £39.4m all-cash acquisition is expected to be earnings enhancing from completion, Alternative said.
---
Image: Siri Stafford