Sluggish hardware performance hurts IBM
IBM executives will forgo bonuses and more staff will be cut after a disappointing fourth quarter
IBM bosses will sacrifice their bonuses and more staff will face the chop as the vendor reacts to results that showed a 5% drop in revenue and a 11% fall in pre tax income.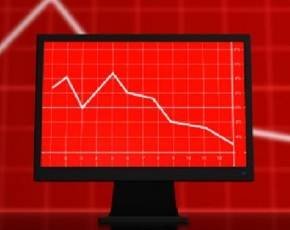 Big Blue continues to be impacted by a sluggish performance on the hardware side of its business, which declined by 26% in the fourth quarter with mainframes down by 37%, power servers by 31% and the x86 unit by 16%.
The ongoing declines in the x86 unit will add fuel to the fire for those expecting a sale of the business, with Lenovo again expected to be in the frame as a potential bidder.
The firm saw better results in its software and services businesses but that could not offset weakness elsewhere and for Q4 revenues of $27.7bn were down by 6% compared to a year earlier leading the vendor to restate it will concentrate on areas it views as its strengths, including analytics, cloud and security.
The immediate consequences of the poor performance will be felt by senior executives at IBM, who along with Ginni Rometty, IBM chairman, president and CEO, will be forgoing their bonuses.
"While we made solid progress in businesses that are powering our future, in view of the company's overall full year results, my senior team and I have recommended that we forgo our personal annual incentive payments for 2013," said Rometty.
"As we enter 2014, we will continue to transform our business and invest aggressively in the areas that will drive growth and higher value. We remain on track toward our 2015 roadmap for operating EPS of at least $20, a step in our long-term strategy of industry leadership and continuous transformation," she added.
The other result of the need to get the business back on track is for further job cuts with Martin Schroeter, CFO, senior vice president - Finance and Enterprise Transformation at IBM revealing more were in the pipeline.
"As we look forward to 2014, we will continue our transformation shifting our investments to the growth areas and mixing the higher value. We will acquire key capabilities, we will divest businesses and we will rebalance our workforce as we continue to return value to shareholders," he said.
"In the first quarter, we expect the initial closing of the sale of our customer care business and to take the bulk of our workforce rebalancing actions which we are currently working on," he added.