Promethean heading in the right direction after stronger year
Interactive whiteboard specialist Promethean World has delivered a year end trading update that sounds more positive than the last couple of years
Interactive whiteboard specialist Promethean World has delivered one of its most positive trading updates for a while as its firm grip on costs and investments in software start to pay off.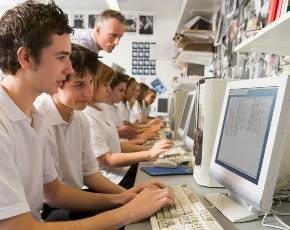 The firm has been hit hard in recent years by cuts in education budgets on both sides of the Atlantic but described last year as one of "stabilisation and considerable innovation" in a year end trading update.
"Although the backdrop of education budgetary constraint remains, we expect to deliver results above market expectations for 2013," the firm stated that it had made good progress on developing its software offering and it expected some of the benefits of that to start showing slowly through the year ahead.
Revenues for last year are expected to be down by around 10% on the year before coming in at £141m but that is much better than 2012 when the drop had been 29.6%.
A determination to keep costs on a tight lease has also paid off with EBITDA of around £9m considerably better than the £5.1m produced a year earlier and the cash balance more than doubled to £17.6m.
The firm ended with a note of caution warning that it did not expect channeling market conditions to change significantly and added that it would take time for the ongoing investment in software to pay dividends.