Kyocera highlights potential school print savings
Kyocera has highlighted the failure by some schools to monitor print costs and make savings
Schools are failing to keep an eye on the cost of printing happily churning out thousands of pages a term leaving them in a position where they are missing out on potential savings as a result.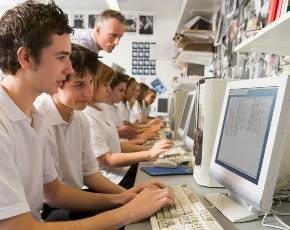 On the eve of the education technology show BETT research from Kyocera has found that although schools and colleges are keen on using technology to save costs large numbers seem to be oblivious to the costs of printing off reams of paper.
More than half of those teachers surveyed (56%) said that they printed more than 3,000 sheets of paper in the average term, which is only around eight weeks long, and 35% were unaware if those costs were being accurately measured.
"Schools, colleges and universities are under constant pressure to scrutinise and reconsider their costs in line with current government policy. One of the areas in which efficiencies can be particularly useful is around processes such as technology and printing, and it is surprising to see the opportunities that are being missed," said Rob Attryde, marketing manager at Kyocera Document Solutions.
The vendor also looked at the overall attitude towards technology in schools with 9% of teachers reporting that they felt their institutions were not keeping up with changes and a similar number think this is going to be come even more challenging over the next three years.