Business confidence hits 20 year high
Business confidence is strong going into 2014 as firms start to feel more confident about their prospects
Business confidence is at a 20 year high with firms of all shapes and sizes feeling optimistic about the year ahead with plans to recruit more staff and make investments in their operations.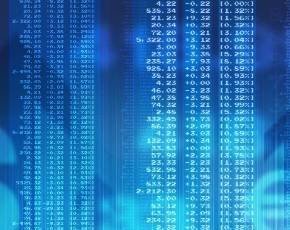 That rosy picture comes from Lloyds Bank, which found business confidence at the highest level since January 1994, with expectations that the first six months of the year will be strong ones.
As a result of the confidence that firms have in their immediate prospects many are preparing to invest and that should mean that some recent neglected spending on IT is rectified this year.
"This is an encouraging improvement in confidence as we start 2014 and we hope that it will lead to a sustainable UK recovery allowing British businesses to grow and prosper," said Tm Hinton, managing director, SME and mid markets banking, Lloyds Banking Group.
"Companies also remain optimistic about prospects for the UK economy and the overall net balance of firms that are now more confident about the economic outlook is the highest it has been since January 2007. Just under two thirds of businesses (65%) stated that they are currently more optimistic than they were six months ago, while less than a tenth (9%) stated that they are less so. The overall net confidence balance of 56% is a 33 point increase from July 2013, when the net balance was 23%," he added.
The Lloyds findings come at the same time as Deloitte releases its latest CFO survey, which shows that economic uncertainty is at a three and a half year low and large enterprises are more prepared than anytime in the last six years to expose themselves to risk.
It's survey concluded that the largest companies are getting ready to invest and hire and some of the major problems, in the shape of uncertainty and credit supply, appear to be easing.