Microsoft CEO search heading into 2014
Hopes that there would be a fresh name on the door of the CEO's office at Microsoft before the end of the year have been dashed
The search for a Microsoft CEo to replace the outgoing Steve Ballmer is not going to be wrapped up this year providing more time for the speculation to gather around the possible candidates to take the hot seat at the software giant.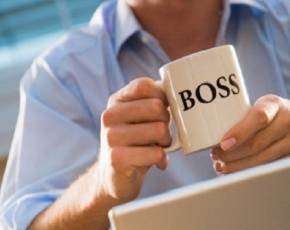 The firm admitted earlier this week that the search would not be concluded before 2014 arrived providing yet more opportunities for Wall Street to try to determine who might take over, with the Ford boss Alan Mulally still being linked to the job.
The car giant's share price fell yesterday on the back of warnings of lower than expected margins next year and ongoing fears that the boss would be leaving to take up the role at Microsoft.
In a blog post John Thompson, a member of Microsoft's board, echoed the comments made by chairman Bill Gates over the need for the right candidate to lead a "highly technical organisation and work with top technical talent".
"The Board has taken the thoughtful approach that our shareholders, customers, partners and employees expect and deserve. After defining our criteria, we initially cast a wide net across a number of different industries and skill sets. We identified over 100 possible candidates, talked with several dozen, and then focused our energy intensely on a group of about 20 individuals, all extremely impressive in their own right," wrote Thompson.
"As you would expect, as this group has narrowed, we've done deeper research and investigation, including with the full Board. We're moving ahead well, and I expect we'll complete our work in the early part of 2014," he added.
Along with Mulally the other top contender for the CEO job is Microsoft executive vice president Satya Nadella, who has been with the vendor for 21 years and has been recently responsible for spearheading the firm's drive into the cloud.