IDC warns 2013 will be annus horribilis for PCs
With worldwide shipments of PCs now expected to decline by 10.1% the latest market analysis from IDC makes grim reading for hardware players
The PC market will decline by more than 10% this year which is a worse than expected figure and marks an annus horribilis for the industry as the ongoing declines continue to drag into 2014.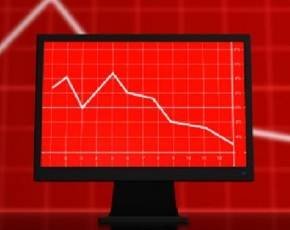 The latest forecasts contained in the IDC Worldwide Quarterly PC Tracker provide a summary of a year's worth of quarterly declines with worldwide shipments expected to be down by 10.1%, which is down on the previously expected drop of 9.7%, with most PC sales being replacements rather than fresh customers. The analyst house doesn't expect things to get any better next year with declines of 3.8% coming in 2014.
The commercial sector is in better shape than the consumer, with 5% and 15% declines respectively, with the business market already showing signs of making provisions for the end of Windows XP support next April.
Once the declines of this year and next are out of the way IDC is predicting that there will be near flat growth in both the commercial and consumer markets as the industry stabilises.
"Perhaps the chief concern for future PC demand is a lack of reasons to replace an older system," said Jay Chou, senior research analyst, Worldwide Quarterly PC Trackers at IDC. "While IDC research finds that the PC still remains the primary computing device – for example, PCs are used more hours per day than tablets or phones – PC usage is nonetheless declining each year as more devices become available."
"Despite industry efforts, PC usage has not moved significantly beyond consumption and productivity tasks to differentiate PCs from other devices. As a result, PC lifespans continue to increase, thereby limiting market growth," added Chou.
IDC predicts that the growth for vendors and resellers will come around 2-in-1 products that combine laptop and tablet functionality and it is predicting the Windows-based tablet market is expected to increase from 7.5m units this year to 39.3m in 2017.