Claranet recruits former 2e2 staffer as CIO
Managed services provider Claranet has recruited 2e2's former IT director
Claranet has recruited a former 2e2 staffer to step into its CIO position with a brief to look after the integration of acquired businesses as it looks to flex its muscles in the managed services space across Europe.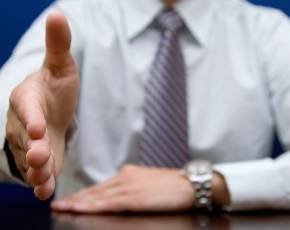 Andy Wilton has a seven year spell as IT director at 2e2 but also comes with time at Network Systems and 3Com and joins Claranet on the first anniversary of its acquisitions of Star in the UK and Typhon in France.

"Since our acquisition last year we have taken the time to create a fully integrated business that takes an expanded range of services to market. Andy's skill in handling company integration and experience in managing cloud hosting environments made him an ideal choice to join our team, helping to consolidate our share of market as a leading MSP in Europe," said Charles Nasser, CEO of Claranet.

The firm continues to put muscle behind its ambition to be a leading managed services player to mid-market firms across Western Europe and is looking to lean on its ability to sell pan-European as a major tick in the box that other rivals will not be able to match.
Wilton will also have responsibility for all of the existing IT systems, infrastructure and platforms and he commented that it was a challenge to be able to provide the flexibility that the cloud demanded.

"The big challenge for cloud providers is how to respond to the rapid changes in market demands in what is still a comparatively immature landscape. Ensuring a fully integrated service that is flexible to every customer's need is no simple task," he added.