MicroScope's top stories, week ending 29 November 2013
HP CEO's vision for 3D printers, Riverbed chucks revenue targets, and Exclusive Networks CARMS things down a bit. Check out some of the bigger stories from the past week
Hewlett-Packard will look to develop its 3D printing proposition organically over the next couple of years as it keeps an eye on the developments in both the commercial and consumer markets.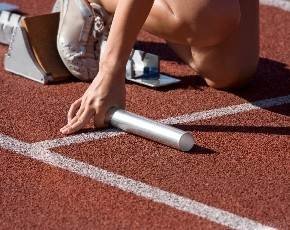 Various moves are being made in the channel with Ingram Micro recently striking a distribution agreement with 3D printer and scanner specialist MakerBot and predictions about the potential for 3D printing being one of the main points of Canalys president and CEO Steve Brazier's keynote at the analyst firm's Channel Forum in Spain last month.
Speaking to analysts after announcing the latest set of fourth quarter numbers the CEO of HP Meg Whitman said that the 3D printing market was still in its early stages but it would be developing a response.
With HP sitting at the top of the charts in most printing categories the vendor would be expected to develop its own products in this area if it became a mainstream market.
"So we intend to play in the 3D Printing market because it isn't adjacency. It's obviously different than paper printing but some of the technology is the same. And at least as we see here today, we anticipate adding ... entering this organically. And what we're doing is focusing on what's the value proposition by market segment, whether that be consumer or industrial. What's the competitive differentiation and we've got some very interesting things coming. So stay tuned in 2014," said Whitman.
Application performance infrastructure specialist Riverbed is embarking on a major overhaul of its reseller programme, shifting the emphasis off straight-up sales targets to a competency and certification model, and rationalising its four level set-up down to three.
Riverbed says resellers will be better able to make solution-centric sales under its new model
The vendor claimed this demonstrated it was "committed to the channel with increased investment and focus on its partners' go-to-market efforts."
By taking the shift off revenue attainment targets and putting the emphasis on specialisation, Riverbed said it would be better able to align its investments and resources to partners with specific solution focuses – or those that can offer much deeper and wider across Riverbed's portfolio.
It has identified four competencies as part of its 2014 programme: WAN Optimisation, Storage Delivery, Application Delivery and Performance Management. Partners will have to be fully certified on products within each competency in order to receive associated benefits in future.
KCOM has talked up the prospects for the second half of its fiscal year as it signals growth in a number of areas and shuffled its senior management team as it splits the chairman and CEO roles.
The channel player announced a 1.7% decline in revenue for the six months ended 30 September compared to the same period last year at £185.5m and a 5.4% decrease in pre-tax profits to £24.7m.
But the firm indicated that there were opportunities emerging in the market and it was winning new contracts and there was growth in KC consumer revenue and in fibre deployment.
Cloud Distribution will be adding file sharing, synch, collaboration, editing, annotating and mobile productivity solutions from mobility provider WatchDox to its Enterprise Mobility stack in a move billed at enhancing channel sell-in options around highly regulated industries.
With customer IT departments putting pressure on employees to move away from consumer Dropbox-type file-sharing and mobile solutions for security reasons, WatchDox claims to provide the secure functionality that enterprises increasingly demand.
Exclusive Networks has launched a channel initiative built around the aftermath of cyber attacks, enabling partners to explore the growing number of options available to support customers through post-breach clean-up.
Dubbed CARM (Cyber Attack Remediation and Mitigation), Exclusive reckons its new programme will dramatically shorten the "find-to-fix" period around live breaches, safeguard more digital assets, and bring down customer costs.
Disk drive problems have taken the shine off a fairly successful launch weekend of Microsoft's latest games console the Xbox One, which sold a million units in the first three days after its release.
Westcon Convergence has launched a dedicated Microsoft Lync programme, dubbed discoverUC.com, designed to help partners come to terms with the complex environments surrounding Redmond's unified communications platform.
Hewlett-Packard's CEO Meg Whitman has given a report on the progress of her turnaround plan admitting that there is still more work to do with improving its relationship with the channel.
A hybrid approach to the cloud, with a mixture of on-premise and hosted applications, is likely to be the response from customers in the foreseeable future, raising problems for those in charge of the IT systems.
Canon has unveiled the first 10 partners that have gained its managed print services accreditation rewarding those that demonstrated an ability to help customers reduce printing costs.