Ovum finds higher education market lagging on cloud adoption
Research into the higher education market by Ovum has revealed that the vast majority of customers are failing to exploit cloud computing
The higher education sector has done a good job of embracing CRM and learning management tools but is lagging behind in adoption of the cloud, leading to Ovum to warn that long term ambitions might be undermined.
The analyst house has put together its latest ICT Enterprise Insights survey and noted that as educational institutions look to improve satisfaction levels more are investing in relationship management tools and plan to upgrade their learning management solutions in the next couple of years.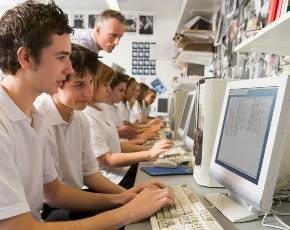 The education sector has been looking for channel providers to help arm them with technology that can provide greater flexibility with Lee Burley, managing director, Education at Civica, commenting yesterday that more schools and colleges were using ICT to improve the quality of teaching and the learning experience.
The Ovum research indicates that 90% of the higher education market is using some sort of CRM solution and half expect to upgrade their learning management solution (LMS) in the next 24 months as their existing system reaches the end of the road.
"The role and priority of online learning is evolving rapidly, as are institutional expectations for functionality and service," said Navneet Johal, analyst at Ovum.
"To secure their position in the market, LMS providers must be quick to expand their platforms to seamlessly incorporate compelling features such as social media, video, analytics, and other learning objects, keeping customer satisfaction high and prices low," added Johal.
But only 20% of those quizzed revealed that they were using the cloud to help deliver services and the analyst house suggested that vendors and resellers should do more to promote the benefits of choosing the hosted option for certain applications.
"A myriad of factors is holding institutions back from moving core applications to the cloud, the absence of viable solutions in some cases, the questionable return on investment from switching out existing solutions, the difficulty of supporting highly customized solutions in a hosted environment, and even lingering (albeit somewhat irrational) doubts about security," said Johal.
Read more on Business Intelligence Tools and Services