Lenovo remains upbeat over desktop market prospects
Lenovo's CEO believes there are still opportunities in the PC market as its key Chinese market continues spending
Lenovo continues to set its sights on taking share from its PC rivals as well as improving its position in the tablet and smart phone market as it delivered increases in both revenue and profits in its second fiscal quarter.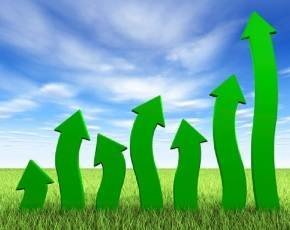 The hardware player has been aiming for the top spot in the global PC market for a while and is consolidating that position, after taking the crown last quarter, and is also starting to flex its muscles with other form factors looking to challenge those in the smart connected market selling tablets and smart phones.
Revenue for the second quarter ended 30 September came in 13% up year-on-year to $9.8bn with pre-tax profits climbing by 30% to $265m compared to the same period in 2012.
Despite the Lenovo numbers coming out at the same time as the latest Gartner Western Europe analysis of the PC market, which showed continued decline in the PC market having an impact on all the major vendors, the firm remained upbeat about the opportunities in the hardware arena.
"We are optimistic about the industry's outlook. Benefiting from corporate refresh and China market improvement, the PC market is recovering, and tablet growth continues shifting to mainstream and entry-level segments, as well as emerging markets. These are Lenovo's strength areas. We are confident that we will capture these opportunities and continue our strong growth," said Yang Yuanqing, chairman and CEO of the PC maker.