Ingram Micro Q3 solid, profits, sales seen rising
Ingram Micro's third quarter financial statements paint a positive picture of the distie's overall situation, with recent acquisitions performing well
Ingram Micro has turned in a solid set of financial results at the end of the third quarter to 28 September 2013, with sales of $10.2bn (£6.29bn) up 12% year-on-year, and net profit of $78.9m up 48% over the same period.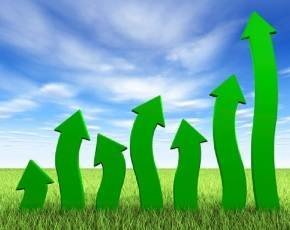 The distributor said that its 2012 acquisitions of Brightpoint – now Ingram's mobility business – and Aptec Holdings were proving substantial revenue generators, and a keen focus on maintaining pricing discipline in its more competitive European and North American markets was also working out well.
As predicted during its second quarter call, Ingram also booked a substantial windfall from a class-action lawsuit against LCD panel vendors.
CEO Alain Monié said that by focusing extensively on effective execution during the fourth quarter, Ingram had been able to deliver strong improvements in profitability.
"Our team were disciplined in managing growth, which was rewarded with strong year-over-year increases in worldwide gross margin, operating margin and EPS," said Monié.
"Our operational and strategic execution continues to build positive momentum in all of the regions and markets we serve, which we expect to accelerate in the typically strong fourth quarter."
Quarterly highlights for the distie include a substantial number of new engagements at Ingram Micro Mobility; the acquisition of cloud services firm Softcom in Canada; and general improvements at its Aussie business, which had been struggling with profitability issues.
Post-quarter end, it also bought asset management outfit CloudBlue, which runs a UK facility in West Sussex.
For the 2013 fourth quarter, it expects gross margin to be up sequentially by high single digit basis points and worldwide revenue to increase over the 2013 third quarter in-line with historical seasonality.