Microsoft boosted by commercial growth
Sales of Windows might still be struggling in a declining PC market but a stronger performance by its Office and Server products buoyed Microsoft
Microsoft benefited from strong sales of its Office and Server products but like many others in the industry that have been reliant on the PC industry, saw the decline in that market hurt the performance by its consumer division.
The software giant is under going a period of transition as it gears up to welcome a new CEO at some point in the near future and put out a set of numbers for its first fiscal quarter, for the three months ended 30 September.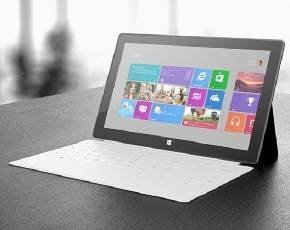 Revenue of $18.53bn was up by 16% and net income came in at $5.24bn with the commercial side of the business growing by 10% to $11.2bn, which was better than the consumer side that delivered a 4% year-on-year turnover improvement to $7.46bn.
Driving the commercial growth were sales of SQL Server and cloud revenue increased by 103%. But on the consumer side the decline of Windows continued with OEM business down by 7%.
Revenue from the Surface tablet, which has had a checkered start since its launch, improved by $400m with the vendor pointing out that sales had also increased on its last quarter.
"We continue to execute well across our businesses and we are seeing robust demand for our enterprise products and cloud services. Strong customer adoption of Office 365, Azure, and Dynamics CRM Online is accelerating our business transition to the cloud," said Kevin Turner, chief operating officer at Microsoft.
On the device and consumer side of the business Steve Ballmer said that it had plenty of reasons to be more optimistic about its second quarter with some flagship launches coming up.
"Our new commercial services will help us continue to outgrow the enterprise market, and we are seeing lots of consumer excitement for Xbox One, Surface 2 and Surface Pro 2, and the full spectrum of Windows 8.1 and Windows Phone devices," he said.