UKFast plans more datacentre investment
Cloud specialist UKFast is planning to reinvest its profits in more datacentre capacity
Cloud specialist UKFast is planning to invest in larger datacentres as it ploughs profits gained in its last fiscal year back into the business as it gets revenue closer to the £20m mark.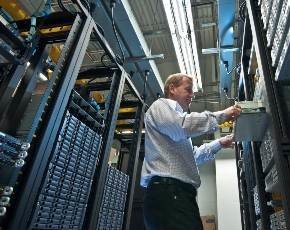 The Manchester-based firm has revealed a 24% climb in turnover in 2012 compared to the year before with pre-tax profits coming in at £5.3m, a 59% increase from 2011.
The firm runs four datacentres across the North West and is now planning to build on that to try and meet growing demand as well as sticking with a policy of building its own infrastructure.
UKFast CEO Lawrence Jones said that it had always followed a policy of reinvesting , "our next data centre projects are even bigger to keep up with the extraordinary demand".
"By owning every aspect of our own data centres, from the land on which they sit to the bricks and mortar with which they are built, down to our capability to design and sign off complex electrical environments, sets us apart and makes us a rather unique business. It's these elements that help us to control costs," he added.