MicroScope's top stories, week ending 11 October 2013
Vohkus in hiring mode, big week at Computer 2000, and Micro-P swoops on Cohort. Catch up on the biggest stories from last week on MicroScope
Vohkus has set its sights on breaking through the £100m revenue barrier after appointing Kelway's former CFO Craig Compton to the board as chief operating officer handling the execution of the strategic business plan.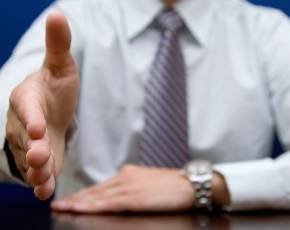 Compton has spent the last year as a consultant to the Vohkus board and joins with a brief to guide the board through a strategy that is aiming to get £100m annual revenues by 2017.
In his last full time role, a couple of years ago, Compton worked at Kelway as CEO and helped the channel player increase revenue from £90m to £250m and his CV also includes spells as EMEA finance director for Veritas Software and EMEA and APAC finance director for Mercury Interactive.
"Craig has an outstanding track record and we are thrilled to add such a high calibre professional to our board. He brings a wealth of experience and expertise to strengthen our team, to help us continue to develop the business, in accordance with our strategy," said Ritchie Sharma, CEO of Vohkus.
In response, Compton said that he was looking forward to working with his new colleagues as he set off to help the Southmapton-based firm get to its revenue target.
Veteran distie Northamber has conceded that the scale and speed of the decline in the PC market overwhelmed it during the past year or so, even as it redoubled its efforts to reduce its exposure to the market.
Scale of PC downturn catches out veteran distributor
Writing in a statement marking the firm's full-year results to 30 June 2013, chairman David Phillips said that the direct effect of the acceleration in the downturn of PC demand on stock turns, prices and margins for PCs on Northamber's sales saw sales fall 23% year-on-year to £77.5m.
The resulting restructuring of Northamber's cost base, product focus and staffing saw last year's pre-tax profit of £37,000 completely wiped out, with pre-tax losses hitting £1.05m.
Phillips went on to stress that despite its headline financial woes, Northamber improved its overall liquidity, reduced debtor and creditor days, and produced a positive full-year cashflow of just under £2m.
Daisy Group, the business communications giant that bought out 2e2's datacentre business in February 2013, has reported a strong performance from the unit in a newly-released half year trading update.
Now rebranded as Daisy Data Centre Solutions Ltd (DDCSL), the business is performing in line with management expectations, and has even managed to sign a bunch of contracts with some of 2e2's former customers.
Elsewhere, managed services contract wins in both the public and private sectors, and new commercial arrangements with Vodafone to help accelerate the growth of Daisy's mobile business, are helping to improve cashflow and long-term margins, said Daisy.
Fifteen years after entering the market with the purchase of Computer 2000, Tech Data has taken the decision to rename its main UK operation Tech Data, bringing it in-line with all of the distribution group's global and European operations.
Tech Data bought Computer 2000 in April 1998, purchasing a majority stake in the business in a deal that was worth, at the time, around $350m.
Micro-P has forked out an undisclosed sum to acquire security and communications VAD Cohort Technology.
The purchase will see Cohort's portfolio – which includes names such as ShoreTel, Stonesoft/McAfee and ForeScout – integrated into its own offering.
UTM specialist WatchGuard has added a network security visibility tool, named Dimension, that it hopes resellers will use to provide a greater level of service to customers.
Oracle's new vice president of alliances and channels for the UK and Ireland, Will O'Brien, has stressed continuity and predictability of service to partners, and urged Oracle resellers to get up to speed on new areas of the vendor's solution stack, as well as addressing the needs of legacy customers.
PC-maker Acer has named Marco Andresen, currently country manager at Acer Sweden, to the post of general manager of the UK, effective from 1 November 2013.
Cloud management software vendor Abiquo has unveiled a new version of its platform, billed as a bridge between Amazon EC2 and on-premise, private clouds that can help smaller service providers position themselves as an alternative to Amazon.
Tech Data is hoping its request for a meeting to put its case will provide it with more time to get the information that Nasdaq is demanding it provides.